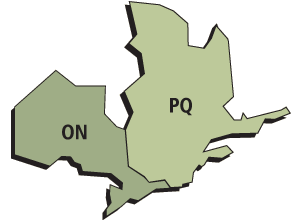 ISC Canada East VP Blair Setford is asking for Ontario men's fastball leagues to confirm their affiliation with the Ontario ISC Home League Program for the 2009 season.
Affiliation enables a league to send a representative to the 2009 Ontario Challenge Cup or the 2009 Challenge Cup East (details below).
Each tournament will provide the winner with a berth in the 2010 ISC II Tournament of Champions.
For further information, please contact
Blair Setford
ISC Canada East VP
blairjs@rogers.com
or
Joe Todd
ISC Regional Commissioner
ftode739@rogers.com
2009 Ontario Challenge Cup ISC II Qualifier
September 18-20 – Stratford, ON
Berths: 1 2010 ISC II ToC berth to winner – Canada East teams only
Format: Double-knockout
Entry fee and deadline: $225 CDN – August 31, 2009
Local contact: Murray Patterson – murraypatterson@wightman.ca
ISC contact: Joe Todd – ftode739@rogers.com
UIC: TBD
2009 Challenge Cup East ISC II Qualifier
September 18-20 – McNab/Braeside, ON
Berths: 1 2010 ISC II ToC berth to winner – Canada East teams only
Format: Double-knockout
Entry fee and deadline: $225 CDN – August 31, 2009
Local contact: Harold MacMillan – jh.mac@gozoom.ca
ISC contact: Blair Setford – blairjs@rogers.com – 905-826-2697
UIC: Sal Gara – sal.gara@sympatico.ca (tentative)