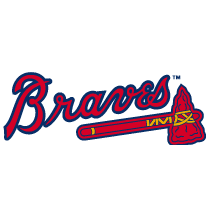 Milverton Ontario
One again, the Bridgeport Braves played "Good" hosts to another International Team, this time the Australia Steelers humbled us in a 14-2 win.
It was decided that a 9 Inning game would be played, and we kept right up to the Australian National team for 4 innings, until they turned on their Kangaroo type speed on the base paths, and their bats warmed up at the same time.
Aussie 1st baseman Michael Tanner lead off the game with a triple and scored on a Zena Winters Sac Fly. Nick Shailes then lead off the 2nd inning with a double and advanced to 3rd on a Fielders choice, and another Sac Fly.
Bridgeport answered back in the 3rd inning with a double by "LEGEND SAM FORBES" off Aussie pitcher Adam Humble, followed by a single by Jody Dickson. Terry Eaton, then laid down a perfect bunt to catch the Steelers off guard and load the basis, up came catcher Ross Herold who ripped a single up the middle to score two runs. and to tie the score at 2's
The 4th inning was a wash with both teams going 3 up, 3 down.
In the 5th, the Steelers went back to work, with a single by left fielder Heath Weels, followed by a Homer Run by Zenan Winters.
Andrew Kirpatrick took over the pitching duties in the 6th and 7th innings, and the Braves didn't get a sniff as Cheese struck out 3 of 6 batters in his two innings of work.
The Steelers bats really woke up in the 7,8 & 9th innings when they scored 10 runs, lead by HR's by Terry Downes & David Meteking, Meteking also went 3 for 3 in the last 3 innings as did Mike Harrow.
Adam Folkard came in to close things out in the 8 & 9th mowing down the Braves by striking out 4 of 6 batters with some speed not seen in these parts in a very long time!
Mark Van Vliet started for the Braves and pitched exceptionally well in his 6 innings of work, giving up 4 runs on 6 hits and striking out 4 Steelers batters.
The Bridgeport Braves thank George Nahrgang for the invitation to play the Australian National Team, and to renew acquaintances with Bob Harrow and a lot of the players.
We would like to say good luck to the Canadian National Team in Saskatoon, and wish Australia and the other National team we were able to play against (New Zealand Black Sox) a good ISF tournament.
Rick Boyd
Bridgeport Braves